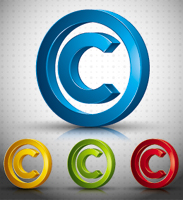 This discipline consists of moral rights and economic character, which they attribute to the author full control and exclusive right to the use and dissemination of the work.
They are subject to COPYRIGHT all literary, artistic or scientific creations expressed by any means or medium, tangible or intangible, currently known or invented in the future.
COPYRIGHT AND NEW TECHNOLOGY
The vertiginous implementation of New Technologies in the everyday environment has affected very directly to COPYRIGHT , (private copying, internet piracy …) what this discipline is undergoing constant legislative changes in both the national, European and international.
It is necessary, therefore, to find a legislative legal framework that balances the needs of the information society, the protection of intellectual creators and their works.
ADVISING
Advising, registration and protection of intellectual property rights: Registration and administrative formalities and private rights in the register (RPTI).
Integral advising in copyright and related rights: moral and exploitation rights for artists, writers, designers, producers, publishers, content creators in general and all the technology companies.
Advice on protection software, computer programs, Apps, etc.
Advice on alternative strategies for protecting multimedia, audiovisual, literary and graphic works.
Advice for protecting content hosted on blogs, digital magazines, websites, Twitter, Faceboock, You tube, etc. ….
PROTECTION
Protection Origination and advisory firms in the use of other works, performed by their own employees.
Development of agreements on transfer of rights of exploitation of works and licenses.
Legal defense of copyright and related (Copyright, literary, musical compositions, software, photography, sculpture, architecture, etc …) property.
Both criminal and civil copyright infringement (piracy, customs, etc …) court proceedings
Management and Procedures for requesting the number of LEGAL DEPOSIT.