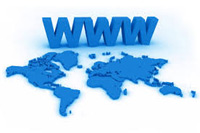 Domain name on the Internet are a new hallmark is configured as digital brand on the network, acquiring a projection vital for companies, thus reinforcing the Industrial Property Trademarks.
Are classified in three domain types:
First level generics domains: .com, .net, .org, .cat, etc…
Second level territoriales domains:corresponding to the territorial extension, .es, .fr, .it, .de, etc…
New gLTDs domains:.madrid, .paris, .shop .sports, etc…
gTLD DOMAIN NAMES REGISTRATION
The Trademark Clearinghouse (TMCH) is the only official mechanism to protect Internet Brands, essential for any brand that wants to protect registered a domain in Sunrise period for a new gTLD.
OBJECTIVES
This is the mechanism that is provided to control the registered against the new gTLDs objetives two main brands:
Centralize data verification of Marks to perform the registration of new domains in each gTLD.
Notify the owner of the brand through service warnings of identity to proceed with a possible claim.
By registering your trademark registered in the TMCH, you can apply for a domain during the different phases of Sunrise of new gTLDs. No need to pass a validation process for each new extension, or pay extra fees validation.
NEW GLTD DOMAINS
In recent months, the ICANN , put into operation the new gLTDs that are officially categorized by the ICANN ::
66 geographical: (.madrid; .paris; etc…)
1664 standard: (.shop; .sports; etc…)
84 communities: (.gay; .green; etc…)
116 IDN special characters: 新聞 (noticias) شبكة (web)
Approximately 90 new gTLDs will be up commonly used words in Spanish:
.audio
.radio
.juegos
.auto
.media
.hospital
.tienda
.vip
.sex
.bar
.video
.tienda
.bingo
.bank
.viajes
.casa
.salon
.futbol
.chat
.bio
.spa
.gay
.eco
.madrid
.global
.blog
.casino
.latino
.hoteles
etc.
gLTD DOMAIN REGISTRATION ADVANTAGES
These new gTLDs are an opportunity to register brand names, products, etc … and how many names are of interest to your company.
These gTLDs will go by lottery and will be based on a pre-registration phase (Sunrise), which will last approximately 60 days before launch.
The possibility of registering the Domain Names registered as before the public can record labels will, and will allow holders / owners names Brands receive information when a domain that matches the mark has been registered.
SYou can register those brands that are in use or mixed word, they are registered at national or regional level in any country, the graphic can not be registered. Marche under laws or treaties, trademarks validated through a court proceeding or any Court, and finally any mark that is an intellectual property.