THE INDUSTRIAL DESIGN is the appearance, configuration or exterior ornamentation of a product or part of a product resulting from its lines, contours, colours, form, texture, materials… that make it visually different to others without taking into account any of its technical or functional characteristics.
It includes the three-dimensional and two-dimensional character of the object and when it fulfils two essential requirements:
A large number of designs and models can be included in a multiple application.
All applications are granted without prior examination, however, once they have been granted they can be contested.
It lasts for 25 years, renewable for periods of 5 years, both in national and community processes.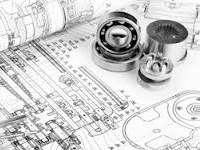 This is "the configuration or appearance of all or part of a product resulting from the features of, in particular, the lines, contours, colours, shape, texture or materials of the actual product or its ornamentation." Law 20/2003 of 7 July on the Legal Protection of Industrial Design, which came into effect on 8 July 2003.
Its protection covers the whole of Spain
Shall be valid for 5 years, renewable for periods of 5 years for a maximum of 25 years.
The registration application may include various designs, with a maximum of 50, providing they refer to products of the same sort. Example: Various designs of pendants, tables, bottles, vases, etc.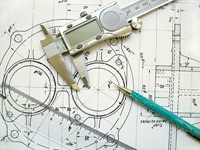 ADVANTAGES OF OVER NATIONAL PROTECTION SYSTEMS
The application of a unique legal system: The application of a unique legal system for all community designs and drawings, which provides a solid and uniform protection in all the European Union countries.
Simplification of the processes: A single application – Submitted in one language – One administrative centre – One file to be processed – One payment.
The possibility of submitting multiple applications: in other words, of including various designs and models in one application, for example, a complete series of similar products.
The possibility of deferring: The possibility of deferring the publication for a maximum of 30 months to avoid the competition gaining knowledge of it.
Exclusive right to use: The titleholder being granted the exclusive right to use it and prevent it from being used by third parties without authorization.
It is important to remember that although all applications are granted without prior examination, they can be contested once they are granted.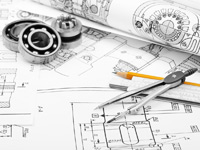 This registration system has the same effect as a national registration application in the country in which it is filed and in this sense it is also governed by the laws in force in that country.
This system offers the POSSIBILITY OF PROTECTING YOUR INDUSTRIAL DESIGN IN ANY COUNTRY OF THE WORLD.
Alvamark, as a company that has been specializing in Industrial Property since 1926, has agents all around the world and is therefore able to perform procedures in the designated countries as required for the appropriate management of our clients' Industrial Property.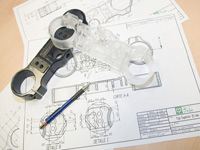 International designs are in keeping with a system of International Design Registration for countries integrated in The Hague Agreement, the Geneva Protocol and the Geneva Act.
Advantages
Carry out a simultaneous application in 55 countries or regions.
SIt is obtained in a single language.
Paying one fee in Swiss francs.
Processes such as the formal examination and publication being simplified and unified with the aim of obtaining a registration in each of the designated countries with the same rights and obligations as if it were a national design.
VALIDITY PERIOD
The international registration is valid for five years, commencing on the date of the International Registration. The registrations may be renewed for additional periods of five years until the period established by the laws of each contracted area is reached.