Biotechnological inventions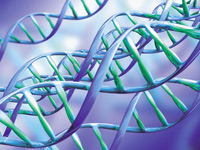 The need to adapt the legal framework for protection of inventions in the European Union to the characteristics of this sector innovation is the reason for the directive of the European Parliament and Council on the legal protection of biotechnological inventions.
With it the European Union has sought to ensure effective and uniform protection of such inventions in all Member States, essential to encourage investment in research and development of the European biotechnology industry and strengthen its competitive position in the global market.
The Community Directive has been incorporated into the Spanish legal System via the relevant Law and its aim is to adapt national provisions to those that already exist in the regulation of European patents.
It is structured around four articles that regulate four fundamental areas:
it defines patentable biotechnological inventions: It expressly admits the patentability of biological material if it has been isolated or produced by means of a technical process. This criterion is fundamental for distinguishing a patentable invention form a non-patentable discovery.
Gene sequences: An element isolated from the human body or obtained by means of a technical process may be patented when it meets the general invention patentability requirements.
The kingdom of living organisms:On the other hand, a general dividing line is established between what can and what cannot be patented, and it contemplates the possibility of denying the patentability of inventions on ethical or public order grounds, maintaining the prohibition of patenting various vegetables and animal breeds.
Obligatory licences: The obligatory licence must be granted by the titleholders of biotechnological invention patents and titleholders of vegetable obtention rights when the subsequent variety or invention constitutes significant technical progress of considerable economic interest with respect to the invention mentioned in the patent.
Certificate of complementary protection
Is a document that enables the life of patents for medicine and phyto-sanitary products to be extended for up to five years, when the period for obtaining authorization from health authorities is more than 5 years.
Topography of semiconductor products
For the protection of integrated electronic circuits, their three dimensional patterns and interconnections. The protection lasts for ten years, from the end of the year in which it is implemented for the first time on a worldwide level or from the time the topography is registered.