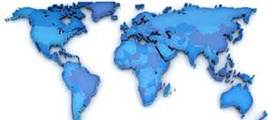 Reaching new international markets with the appropriate registration coverage not only provides security during the consolidation process in said markets but also prevents commercial blockades with the usual detrimental economic effects.
A través de una única solicitud se puede realizar el registro de una marca en cualquiera de los países miembros del Arreglo de Madrid relativo al Registro Internacional de Marcas (1891).
Before beginning procedures to register an International Trade Mark, a preliminary registrability study can be performed in order to determine the success possibilities of the name.
The report to confirm the registrability is created according to the information obtained by consulting specialized international databases that include publications carried out within the same commercial field.
International trademark registration
This system offers the possibility of protecting your trade mark in various countries through a single application.
The international trade mark registration system is governed by two treaties: The Madrid Agreement regarding the International Registration of Trade Marks (1891) and the Protocol concerning the Madrid Agreement (1989).
An international registration has the same effect as a registration application for a trade mark being presented in each and every country designated by the applicant. This system also simplifies the subsequent management of the trade mark since the registration can be renewed by a single administrative process and the protection of the trade mark can be extended to other countries at a later date.
La marca internacional puede ser, además de complemento, una alternativa a la marca comunitaria. Así por ejemplo, en el supuesto de que ésta no pudiera prosperar como consecuencia del carácter unitario antes citado, entonces se reivindicaría en el resto de países de la Unión Europea mediante la solicitud como Marca Internacional, por resultar, en términos generales, más económica que la solicitud directa país por país. A continuación se facilita la relación de países firmantes de este acuerdo internacional:
Albania
Germany
Antigua and Barbuda
Algeria
Armenia
Australia
Austria
Azerbaijan
Belarus
Belgium
Bhutan
Bosnia and Herzegovina
Bulgaria
China
Cyprus
North Korea
Croatia
Cuba
Denmark
Egypt
Slovakia
Slovenia
Spain
United States of America
Estonia
Russian Federation
Finland
France
Georgia
Greece
Hungary
Iran
Ireland
Iceland
Italy
Japan
Kazakhstan
Kenya
Kyrgyzstan
Lesotho
Latvia
Liberia
Liechtenstein
Lithuania
Luxembourg
Macedonia
Morocco
Mónaco
Mongolia
Mozambique
Norway
Holland
Poland
Portugal
United Kingdom
Czech Republic
Republic of Moldova
Romania
San Marino
Sierra Leone
Singapore
Sudan
Sweden
Switzerland
Swazilandia
Tajikistan
Turkmenistan
Turkey
Ukraine
Uzbekistan
Vietnam
Yugoslavia
Zambia